Liberate Artists Dance Captain 2019/2020
LIBERATE ARTISTS DANCE CAPTAIN
PROGRAMS

Join the Liberate team on the road, be inspired and learn what it takes to work in the dance industry. The program and season begins at the conclusion of Phoenix Fire 2022.
The new '22-'23 class of LADC's will be announced at the closing performance of Phoenix Fire 2022, Saturday July 30th. You do not need to attend Phoenix Fire 2022 to be accepted into the program.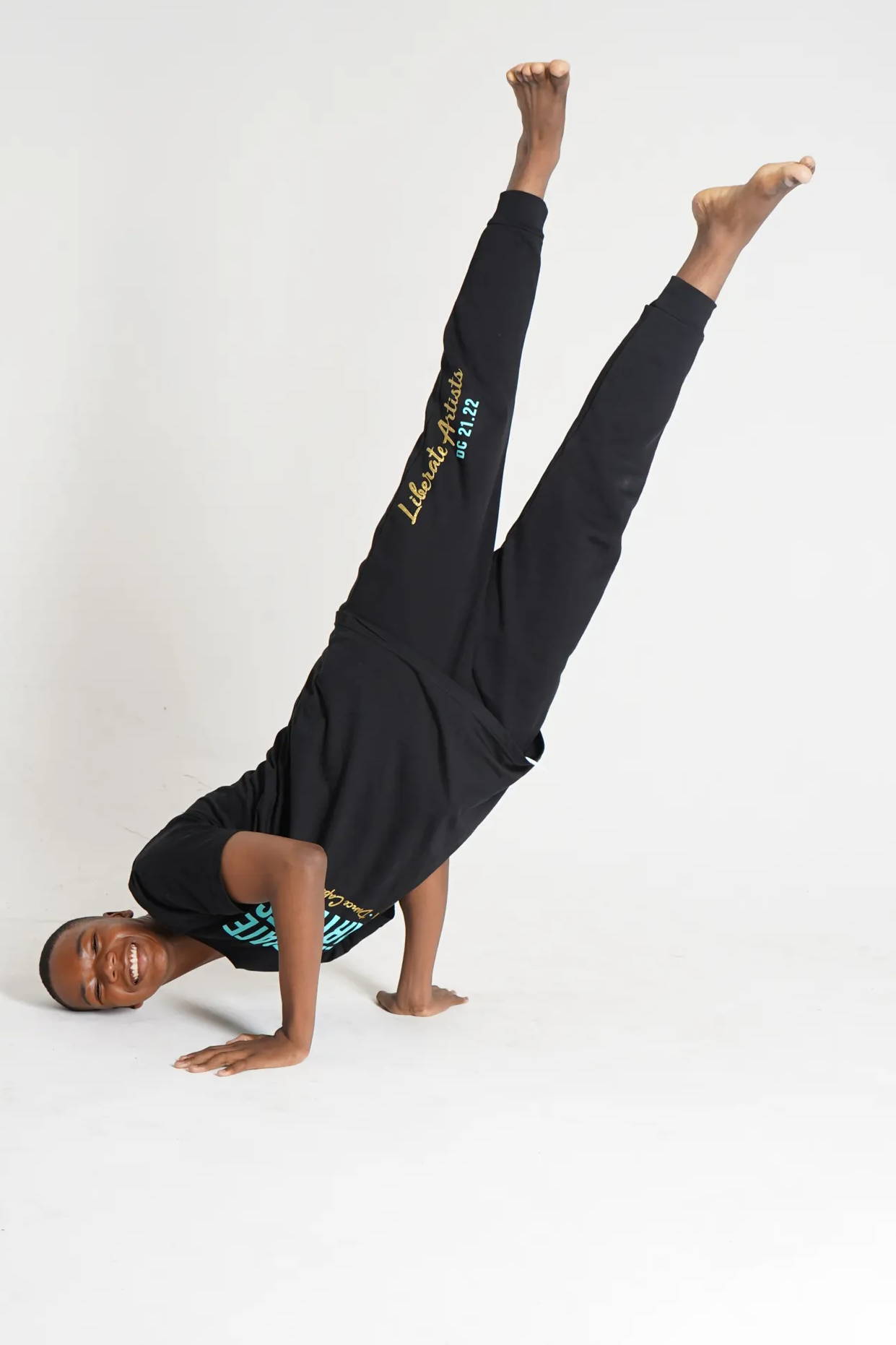 Our Liberate Artists Dance Captain Training Program is a small group extension of our mission to build confidence and promote social growth in dancers. For 10 months, dancers and their families participate in seminars and training to develop the tools for wherever dance may take them. From dance medicine and science to guest artist classes, this program is for the dancer wanting to develop their artistry, and for the families that support them.
Please note, this program does not replace your weekly training at your home studio — we are a studio-first organization. Prospective LADC trainees must get approval from their studio owner or studio director to audition for this program. Independent dancers may apply if they are receiving weekly training in their home city.
This is an audition-based program open to dancers 12-18. We accept a maximum of 20 dancers each season. Liberate Artists Dance Captains assist our Liberate faculty and staff on the road and perform as Liberate Artists Ambassadors for various experiences throughout their year.
As part of our program, Liberate Artists Dance Captains will receive the following:
Quarterly LADC Community Movement Classes

Business of Dance Training

Leadership and Public Speaking Training

Post High School Preparation & College Preparation

Mindfulness, Goal Setting, Meditation

Colorful Dance History

Organizational Skills Development & Goal Setting

Team Building

Mentorship

Brand Ambassador Training & Networking

Healthy Body (Dance Medicine and Science)

Reducing The Risk of Injury

Self-Confidence & Overcoming Adversity

The LADC Mentorship Commitment

When a LADC is announced at the closing show of Phoenix Fire, we will automatically charge $949.50 on August 3rd, 2022. The remaining balance of $949.50 will be split over four months of $237.38, with the final payment being due December 3rd, 2022. Prior to your audition, all LADCs will be required to sign a contract that confirms, if chosen, that your family will also complete the program and all payments in its entirety. Your card will be automatically charged and no refunds will be provided if families are unable to complete the LADC training program.
Included in the Price of Tuition:
10-month Training Program, starting October 2022 and ending July 2023

Tuition to CAMP LADC Training in Los Angeles, October 7th - 10th, 2022

50% discount for Phoenix Fire Blaze *mandatory. Discount Price: $1,119.50

60% discount for Focus *optional (and only when you attend PF and Focus). Discount Price: $1060.00

22% discount for CAMP Liberate *optional (and only when you attend PF). Discount Price: $699

Always, Enough Foundation Fundraiser performance at Phoenix Fire 2023

Invitation to assist events on the road throughout the year

2 Liberate Artists Dance Captain shirts

30% Discount on all Liberate Artists Merchandise from September 2022 until July 2023
Additional Fees:
Travel, accommodations, and meals to Liberate Artists Experiences

Additional merchandise *optional

Any required costumes or merchandise for Phoenix Fire and/or Focus

Family Coaching Sessions with Liberate Founder/Creator Geri
---
1. Submit your 2022/2023 LADC Application by clicking on the Apply link below.
2. An unlisted YouTube video of you dancing is required and payment details will be taken.
3. Get studio owner permission and support by requesting they fill out our Studio Approval Form. (Provided in 2022 after receiving the LADC Application)